Joseph Robinette Biden Jr. was elected the president of the supreme power America defeating Donald Trump securing 273 votes from the Electoral college after Pennsylvania was called for him, though the race was far closer than many Democrats, Republicans and pollsters had expected. Joe Biden, who entered politics at a young age, has previously been elected as a senator six times. Despite running for the presidency twice in the past, he did not get a chance from his own party, the Democrats. He was eventually elected Democrat candidate in the previous election and became President of the United States at the age of 77, the oldest man ever sworn into the office.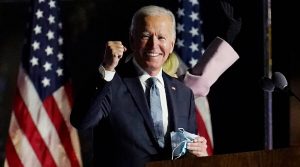 Joe Biden has twice served as vice president when Obama was president of the United States. Born into a Catholic middle-class family, He was interested in politics since childhood. Joe Biden, a law graduate from Syracuse University, was first elected a senator from the state of Delaware in 1972. He was elected senator at a very young age and set a record at the time.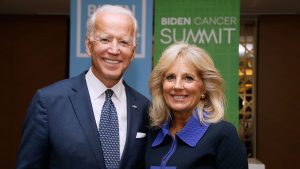 Joe Biden's first wife died in a car accident in 1972. Back in 1977, and he went on to marry Jill Jacobs for a second time. He has a son who died of a brain tumour, which is why Joe Biden focused more on medical and health when he was a vice president. Joe Biden is not only a politician but also a book author.  He is a Visiting Professor at the Penn Biden Centre for Diplomacy and Global Engagement. The reign of Joe Biden eventually led to the presidency of the United States. Elected 46th President of the United States.