Southern superstar Rajinikanth has been hospitalised in Hyderabad due to fluctuating blood pressure. The actor after showing exhaustion was taken to the Apollo Hospital and he is being monitored by the doctors there.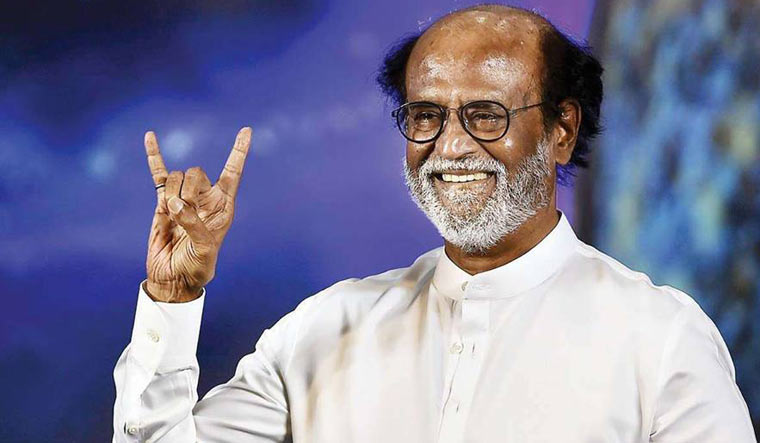 He has tested negative for COVID-19 and is said to be showing no symptoms. For now, the only worry point happens to be his blood pressure, assure the doctors. He is said to be stable otherwise.
Rajinikanth is in Hyderabad for the shooting of Annaatthe and the shooting was stalled as a couple of unit members tested positive for COVID.
The superstar will be monitored and checked thoroughly before being discharged say Apollo doctors.
The Annatthe actor has been busy preparing for the launch of his party in January. In fact, he had given out three dates, 14, 17 and 21 on which the party would be founded. One happens to be Tamil Sankranti, 17th happens to be AIADMK head MGR's birthday and 21 another auspicious day.
Rajinikanth has been close to both DMK and AIADMK leaders, though he talks of his proximity to AIADMK leaders.
However, right now, his proximity to BJP leaders such as Amit Shah is well-known. In fact, it is being said that it is this proximity that has pushed him to announce his own party, much to the headache of DMK and AIADMK.