Minister KTR is known for being active and people hail is daring acts. He visited the city of Warangal, which was devastated by the floods. Now people are wondering why did KCR dare in Warangal but not in Hyderabad.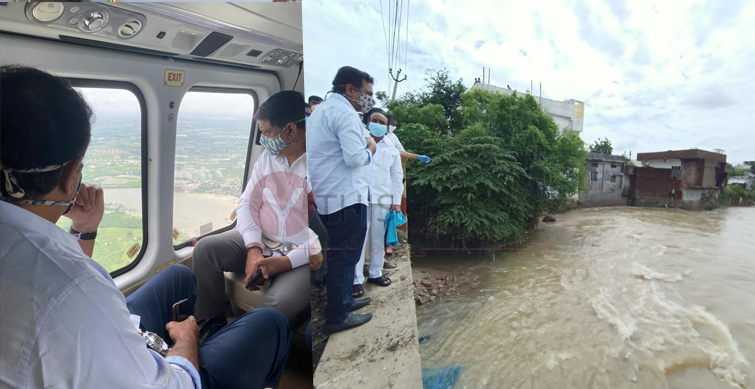 It is known that he regularly attends various functions in Hyderabad but he never visited the special covid Hospital specially set up in the state of Telangana on any day. We are referring to Gandhi Hospital. Recently, Union Home Minister Kishan Reddy not only visited Gandhi Hospital but also went to the wards where Kovid patients were staying and inspected the situation there.Then leaders of the ruling party got alert and also tried to go inside the hospital.
However, during his visit to Warangal, Minister KTR visited the MGM, which provides treatment for covid cases. KTR also wore PPE suit and entered the covid ward and interacted and tested the pulse and oxygen levels of the covid patients. Is KCR scared of Hyderabad hospitals?