During the past few months, a vilified campaign has been launched by the section of media against AP CM YS. Jagan Mohan Reddy and the ruling YSRCP government. Even though many surveys proved the contrary showing YS. Jagan has been the most popular CM in the country. A lie parotted umpteen times spreads quickly like a wildfire.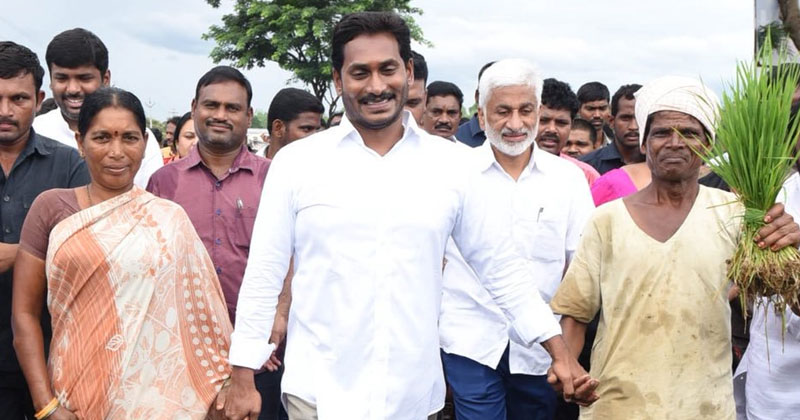 However, truth is always bitter as another survey took out the sting from YS.Jagan's detractors. Interesting facts were revealed in a recent referendum conducted by VDP Associates, a private survey agency. According to a statewide survey, the YSRCP polled 3 per cent more votes than in the last election.
At the same time, Telugudesam also said that it would get 0.89 per cent more votes than last time. Janasena said it would be 1.97 per cent less than last time, with the BJP getting an additional 1.36 per cent and others 3.3 per cent.
Overall, the YSRCP will get 52.97 per cent, Telugu Desam 40.06 per cent, Janasena 3.56 per cent, BJP 2.20 per cent and others 1.21 per cent. These figures may not always be the same in an election. Because by then the changes in the political situation, the influence of the candidates, the competition of the independents all have to be taken into account.
First of all, it should be remembered that there are no elections at present. However this public opinion is useful to know the nerve of the people in general. There is one more thing to keep in mind here. There may be a difference in some cases between seats and votes. Let's look at that in a little more detail.
District-wise statistics are interesting
The district-wise statistics given by this organization are interesting. In 7 of the 13 districts, the YSRCP would get more than 50 per cent of the vote. They are Kadapa (66.20), Nellore (60), Kurnool (59.55), Prakasam (58.24), Chittoor (55.15), Vijayanagaram (53.36) and Anantapur (50.45).The difference is more than 10 percent compared to Telugudesam everywhere. They are Kadapa (36.60), Nellore (21.49), Kurnool (22.55), Prakasam (20.24), Chittoor (16.40) and Vijayanagaram (13.39). In Anantapur, the difference is only 6.45 per cent.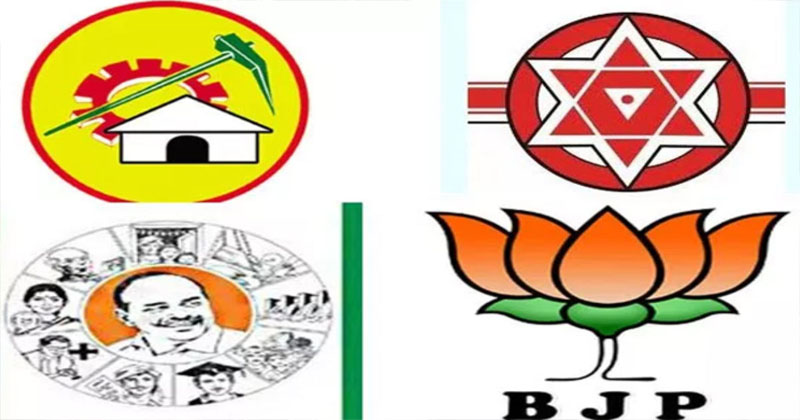 There seems to be no competition for the YSRCP. Five of these districts are Rayalaseema, adjoining Nellore and Prakasam. Vijayanagaram is the sixth district in Uttaranchal. In Rayalaseema as a whole, there is competition between the two parties in Anantapur alone.
Coming to TDP, it is in competition only in give districts.Overall, the difference in the YSRCP lead in these districts is less than five per cent. Among them, the Telugudesam voting pattern is Srikakulam (44.69), Guntur (44.08), Krishna (44), East Godavari (42.05) and West Godavari (41.50). Guntur (3.54), East Godavari (4.10), Srikakulam (4.31), West Godavari (4.70) and Krishna (4.72) have the lowest percentage of YSRCP in these districts.
Visakhapatnam is interesting. YSRCP has only 47.65 per cent here while Telugu Desha has only 38.61 per cent. This means that the YSRCP has less than 50 per cent of the vote in the district but has a 9.04 per cent lead over Telugu Desam, which is likely to result in a one-sided result.
TDP is able to give stiff competition in just six districts. They are Guntur, East Godavari, Srikakulam, West Godavari, Krishna, Anantapur. In the remaining 7 districts, the YSRCP will have no contest if elections are held now.
Let's see the Pawan Kalyan's Jana Sena and BJP alliance.The survey revealed that more than ten per cent of the votes were cast in just three districts. They are West Godavari (11.40), Visakhapatnam (11.20) and East Godavari (10.80). More than 5 per cent were recorded in four more districts. They are Guntur (6.80), Vijayanagaram (5.55), Srikakulam (5.41) and Krishna (5.28). Anantapur and Chittoor recorded nominal over four per cent in the other four districts (Kadapa, Nellore, Prakasam and Kurnool). Of the two, Janasena is still better than the BJP.
Finally, Judging by the results of this survey, it is clear that the YSRCP has no challenge at present. The entire Rayalaseema, the South Coast (also known as the Greater Rayalaseema by some), and two of the three districts in northern Andhra Pradesh are thought to be entirely under the influence of Jagan. It is understood that only Guntur, Krishna, West Godavari, East Godavari and Srikakulam.
Interestingly The survey shows TDP is not that weak and the Third Alliance is yet to show any impact.
These results show the current political situation Three and a half years ahead of elections in politics is long. It is incorrect to predict the situation so early. It remains to be seen just how public opinion on Jagan will continue in future.