YSRCP leader and minister Kodali Nani has lashed out at TDP chief, former chief minister and current opposition leader Nara Chandrababu Naidu for politicizing castes and religions. Kodali Nani warns that appropriate punishment will be meted out for spreading false propaganda against the government.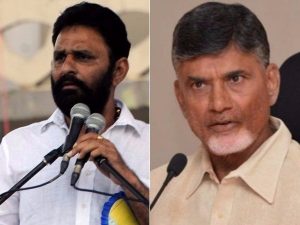 The incident in which a minority family was forcibly killed in Kurnool district was born out of state politics. The TDP alleges that a key leader of the ruling party ran a behind-the-scenes story in which the police harassed the family in accordance with those instructions. The TDP is demanding the arrest of the YCP leader who was the real culprit. 
However, Chief Minister YS Jagan said that as soon as they came to know about the incident, they immediately took it seriously and arrested the police responsible for this. What is the real problem? Why did the victim's family commit suicide?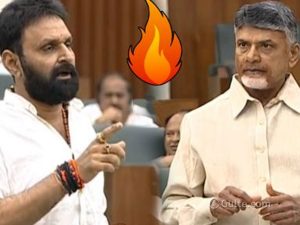 There are cross-party politics being run between YCP and TDP. Both the ruling party and the opposition are doing 'religious' politics. As the victims are from a Muslim family, the Muslim leaders of both the parties are making sarcastic remarks. The person who harassed the victims is he from the YCP party? Kodali nani does not look back and forth when it comes to criticizing Chandrababu . Today Kodali Nani played Chandrababu in his own style once again without lowering his level at all.