BJP-Janasena alliance continues in Telugu states. However, the communication gap between the allies is clear. That 'gap' became clear during the Greater‌ election. With this, Janasena chief Pawan Kalyan wanted to meet the Delhi elders. Recently, when Union Home Affairs Minister and senior BJP leader Kishan Reddy discussed the issue of 'Greater' elections with him, it seems that Pawan had clarified about his Delhi tour.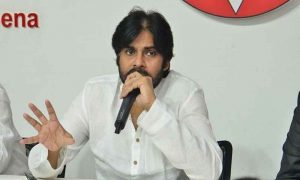 The BJP supremacy, on the other hand, is also reportedly planning to discuss all issues with the Janasena in full. The BJP wants to take appropriate action on issues such as the changing political developments in the Telugu states and the communication gap between the BJP and the Janasena. It seems that the Delhi BJP leaders are summoning Janasena chief Pawan Kalyan in this regard. Nadendla Manohar is also rumoured to be going to Delhi along with Pawan Kalyan. It is learned that some leaders of AP BJP and Telangana BJP will also attend this meeting. However, there is no doubt that the BJP supremacy has summoned Pawan Kalyan to Delhi for campaigning in the Greater elections. 
Meanwhile, Janasena and the BJP are seeking clarification from the top leadership on a number of issues, including Amravati, the capital of Andhra Pradesh, during the Delhi tour. Janasena will also discuss the Tirupati by-election. There are rumours that Janasena leader Pawan Kalyan will submit a report to the BJP supremacy on issues like the BJP announcing its own candidates for the Greater elections without consulting the allied Janasena and taking hasty action in the Tirupati by-elections as well. And, to know the truth about this campaign, after the meeting of the Delhi elders with the Janasena the Delhi leaders should come forward and clarify the matter to the media.