Noted Scottish actor Gerard Butler's new film, Greenland is aiming for a pan-India release. As per the reports, the film will have a grand release at the Indian box office along with International markets on December 4, 2020.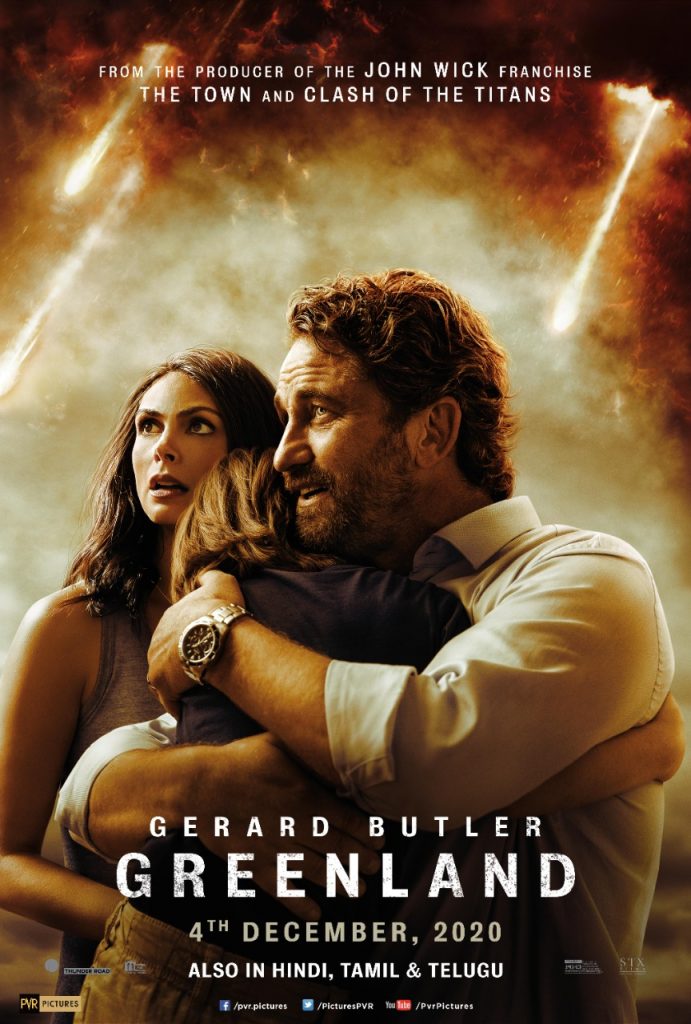 Directed by Ric Roman Waugh, the film will be distributed across India by PVR Pictures and will have a release in Hindi, Telugu and Tamil languages. 
Though the film was initially planned for an August 2020 release, due to Covid-19, the release is postponed. Greenland also stars Morena Baccarin and King Bach in key roles.