In what can be seen as a respite to protesting farmers, the Apex Court of India or Supreme Court has said while hearing a series of petitions that they could continue with their protests.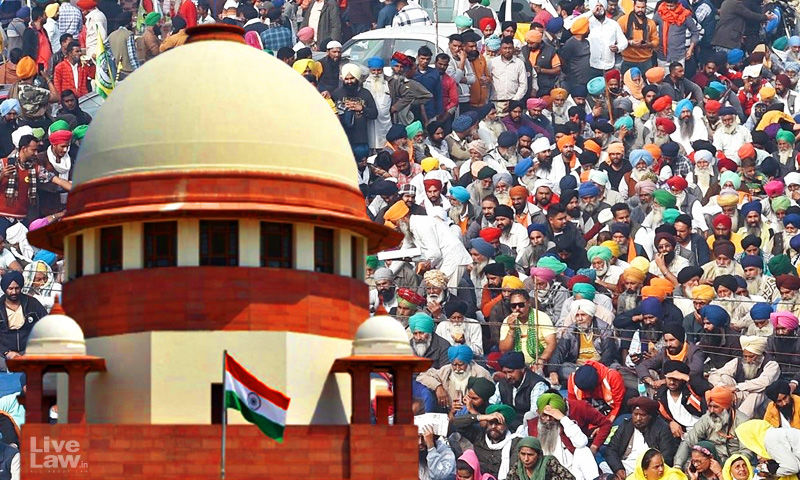 The farmers' protest has entered 23rd day and there seems to be no common ground between them and the central government.
The farmers have been opposing the three farms bills and despite talks, nothing concrete has emerged and the farmers from UP, Haryana belt have been demanding a 'yes or no' answer.
The farmers were in news when a pizza langar was organised for them and the deed came under fire from those opposing protesters. The country is divided over the issue, with some siding with the farmers and others saying its ploy by opposition parties to taint the image of ruling BJP.
The Apex Court ruled that the matter must be handed to a committee and the panel must comprise independent members with sound knowledge of agriculture and hear both sides and give a report on what has to be done. Chief Justice of India SA Bobde said the protests can continue meanwhile without violence and police will not do anything.
But he had one condition. The protesters cannot block Delhi's roads or damage life or property. Chief Justice also added that the protest's purpose must be fulfilled by non-violent means. He made it clear that both parties must be allowed to articulate for a solution. He opined that even the party that caused the problem must be given a chance to answer.
"We observed that the Centre is not successful in negotiations. We do not think the farmers will accept your conclusions. Let the committee decide," said CJ Bobde.