Arnab Goswami is in the thick of a controversy once again. Now, we don't know if Republic channel's head honcho calls for controversy or it is sheer coincidence.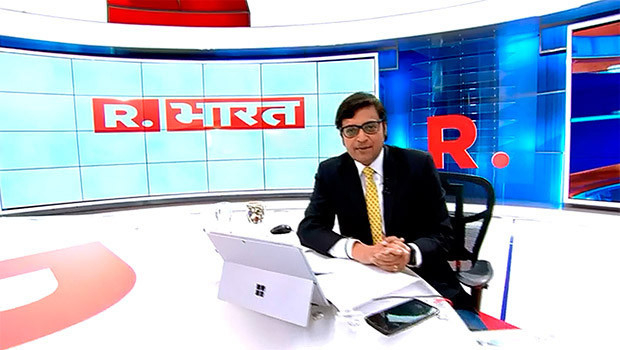 This time around, Arnab Goswami has been reprimanded by United Kingdom's broadcasting regulator. The allegation is that Arnab was trying to promote hate against Pakistan through his broadcast.
Arnab Goswami's Republic Bharat channel airs a hindi bulletin in the UK. It has been found that the said programme not only spread hatred against Pakistan, but also justified it.
Ofcom, UK's broadcasting regulator imposed a fine of 20,000 pounds or an equivalent of Rs 20,00,000 on Worldview Media Network, which holds the license for Republic TV. Republic Bharat primarily targets the Hindi-speaking population of UK. Ofcom claimed that Republic had breached many of its guidelines.
Not stopping there, Ofcom also gave a directive to the channel to broadcast the findings of Ofcom and not repeat the programme. The fine was imposed on a daily news programme titled Poochta hai India, aired on September 6, 2019. The current affairs programme was hosted by Arnab Goswami. The programme took up a sustained and repeated attack on Pakistani people, Ofcom said.
Meanwhile, in India, #ThooktahaiIndia has been trending against Republic TV and Arnab Goswami.