Mega Star Chiranjeevi with all his best efforts failed to realise his long-cherished dream of becoming the chief minister of Andhra Pradesh. After winning 18 assembly seats in the elections, he failed to come sustain the party Praja Rajyam and merged it with Congress amidst huge criticism.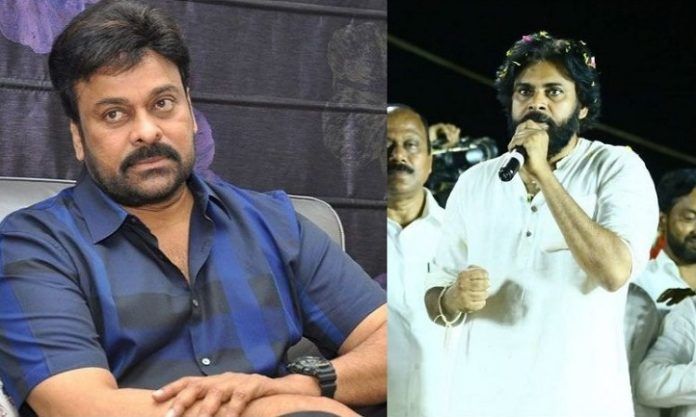 Now he is coming with mega plans to make his brother Power Star Pawan Kalyan chief minister of atleast the divided AP. It is known that after the crushing defeat of Jana Sena and Pawan himself facing humiliation in two constituencies, he decided to have an alliance with the BJP.
BJP is trying its best to dethrone Jagan's YSRCP or least become an alternative replacing Chandra Babu's TDP as the main opposition. With caste factor coming into consideration, BJP feels making Pawan Kalyan as its CM candidate will fetch rich dividends. That is the reason why the party's new chief Somu Veeraraju met Chiranjeevi and Chiranjeevi also insisted on making Pawan as the CM candidate.