November 10, Month of Aasweeyuja, Tuesday
Aries: Finances will be better
Old decisions will lead to discontentment. Financial issues will be better. However, you will not be sure of what to do and what not to do on this day. It would be best if you take up projects involving others. Make use of your time and stay away from people for better changes in your life.
Ritual: Health will improve if you donate white bedsheets for the poor in holy places.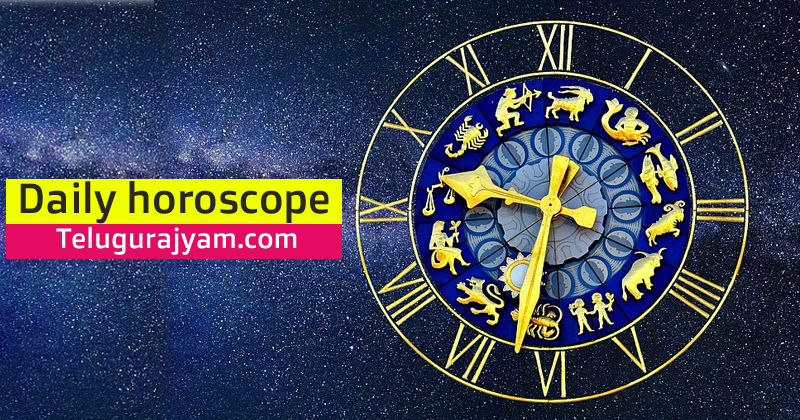 Taurus: You could feel frustrated
Financial issues will be sorted. But you end up being frustrated due to near and dear ones. Don't be hasty in matters of love. Chances are, someone close to you could backstab you leaving you hurt the entire day. Health of your wife will also be a cause for concern on this day.
Ritual: Burn a diya in the house for lord Bhairava for peace.
Gemini: You will meet experienced people
You will spend money on small items which will bring happiness. Trust your parents and share your future plans. You are likely to meet experienced people, but you may not be able to spend much time with them. This day you could feel as happy as in spring.
Ritual: For good finances, feed your father with foods that include jaggery, wheat and vermillion.
Cancer: You will be energetic at work
For a good and healthy day, start your day with yoga and meditation. Curb your impulsive behaviour as far as finances are concerned. You will be energetic at workplace. Take time out to talk to your spouse and try doing something with them.
Ritual: For good finances, feed jaggery to cows.
Leo: Don't share your secrets with others
You and your spouse will make plans for future. It is good to spend time with friends and others, but do not share your secrets. Expect a promotion at work owing to your hardwork. Make time for kids and enjoy with them. In your routine married life, this could be a special day.
Ritual: Wear rudrakshalu for health of family members.
Virgo: It's not a good day for travel
It will be a tension-free day. However, you are likely to have a bad experience as someone will try to prove you wrong. If you are married, you could end up spending money on your children's education. It's not a good day to travel. You will experience a beautiful change in your marital life.
Ritual: Pray to Mars for better prospects at work.
Libra: Concentrate on social issues today
You will have to do something to make a living. A sudden guest will come to your house and their luck will help you in certain financial matters. You will spend the day meeting those in need and you will promise them support and help. It's going to be a good and easy day at work. But beware, given the pressure you are going through, you might end up fighting with your spouse.
Ritual: If you help the needy, it will benefit in improving your health.
Scorpio: Property matters will work in your favour
Social meetings will boost your mood. Financial matters regarding property will work in your favour. Some of you will see progress at workplace. Students could end up wasting time watching TV shows. Your spouse may not fulfil your desires and this could lead to frustration.
Ritual: For smooth life, pray to Mars and Jupiter.
Sagittarius: You are likely to feel uneasy
Situations may not be in your favour. But you must not lose cool and barge ahead. Those with financial problems will ask help from friends. There are chances of getting praise from co-workers and seniors. You realise that marriage was the best thing to have happened to you.
Ritual: For good health read Hanuman Chalisa. Wear vermillion.
Capricorn: It's important to be specific
Many things depend on you, so you need to have clarity. While money matters to you, make sure you don't spoil relations for its sake. Spend a peaceful day. Complete tasks before your higher-up identifies them. If you go ahead without thinking properly, it will affect your mood. The health of your spouse will spoil the day.
Ritual: For good life, pray to Mars.
Aquarius: Expect reward today
Do not get involved in unclear financial dealings. It's a good day to exchange gifts with your loved ones. Your creativity will be appreciated leaving you in an elated mood. You will spend one of the best evenings in your life with your spouse on this day.
Ritual: Pray to your favourite god to increase your income.
Pisces: Money issues will be resolved
Parents will help relieve your financial problems. Discuss your plans with them to stop being a cause of concern for them. Your higher authorities might shower praises on you. You will seek guidance from experienced people in business dealings. You will spend good and meaningful time with your spouse.
Ritual: For good health, pray Sri Ganapathi.