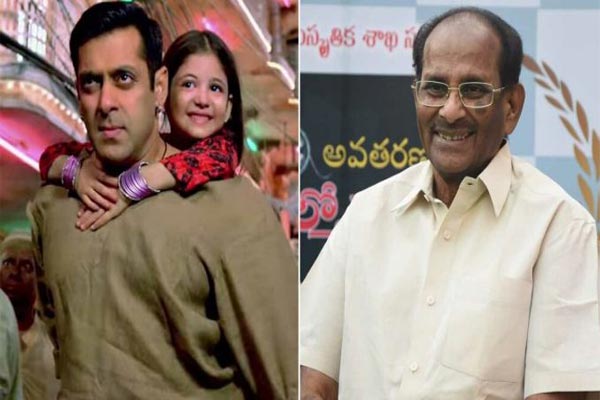 Star writer Vijayendra Prasad wrote stories for some blockbuster movies. Notwithstanding, his fame expanded hugely with Rajamouli-Prabhas' Baahubali and Salman Khan's Bajrangi Bhaijaan. Both the movies which were released around the same time made marvels at the box office.
On Bajrangi Bhaijaan finishing six years, Vijayendra Prasad talked about the sequel of Bajrangi Bhaijaan. He said he got a story for Bajrangi Bhaijaan's continuation and when he narrated it to Salman Khan he said it is amazing. Vijayendra Prasad added that he is currently hoping to take the sequel forward and trusts it emerges.
Salman Khan fans are super excited on hearing this news. Salman Khan is right now confronting a question mark over his vocation as his new film Radhe which was released in the midst of colossal expectations bombarded in the cinematic world. Bajrangi Bhaijaan featured Salman Khan and Kareena Kapoor directed by Kabir Khan. If this sequel happens then it will be a treat to his fans.