Vijay Sethupathi was currently doing a lead role in the movie '800' a biopic of Sri Lankan spinner Muttiah Muralitharan.
Ever since the biopic was announced there was a huge controversy and social media backlash on this movie. The only reason behind these was Muralitharan supported the Lankan government during the civil war with the LTTE. Though Muralitharan tried to convince that he is not against Tamilians, controversy does not come to an end.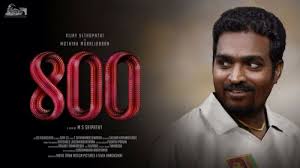 On Monday, Muralitharan issued a statement asking Sethupathi to back out from the project. He tweeted as, "I understand that Vijay Sethupathi is facing a lot of pressure from a few people. I do not want a celebrated actor like him facing trouble because of people who misunderstood me. I do not want Vijay Sethupathi to face any problem in the future. Hence, I am asking him to opt-out of this biopic."
Vijay Sethupathi shared Muttiah Muralitharan's statement on his Twitter page and thanked him with a folded hands emoji. And he also said, "It's over. What does it mean? It's over.". The people close to Sethupathi confirmed that he walks out of the biopic.
நன்றி.. வணக்கம் 🙏🏻 pic.twitter.com/PMCPBDEgAC

— VijaySethupathi (@VijaySethuOffl) October 19, 2020