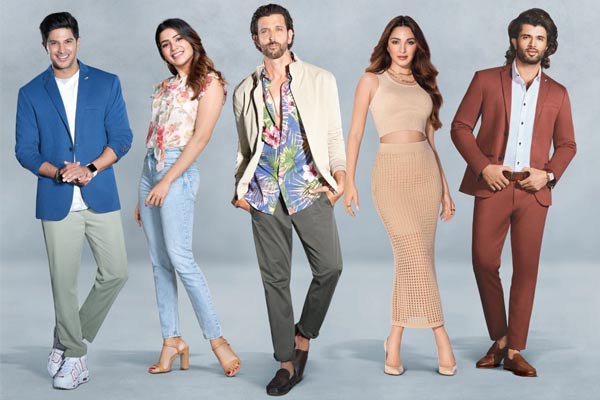 Rowdy Star Vijay Devarakonda's fan following from all over is expanding at a quick speed. Even before making his debut in Bollywood, he is already having a strong fan following from the North because of his popularity as Arjun Reddy. Presently Vijay Devarakonda is working with Bollywood's female heartthrob Hrithik Roshan.
Vijay Devarakonda and Hrithik Roshan came together to shoot for a commercial which is going viral all over the country. The advertisement likewise featured Kiara Advani and Samantha Akkineni alongside Vijay Devarakonda and Hrithik Roshan. Vijay and Hrithik shot the commercial for Myntra, a famous e-commerce site.
What is surprising is the organisers who paid crores as a charge to Vijay Devarakonda and it is on par with Hrithik Roshan. This shows the huge madness for Vijay Devarakona among females as well as among the people from all over. This is the cause behind why Vijay Devarakonda became the most desirable man in the country solely after the late Sushant Singh Rajput.