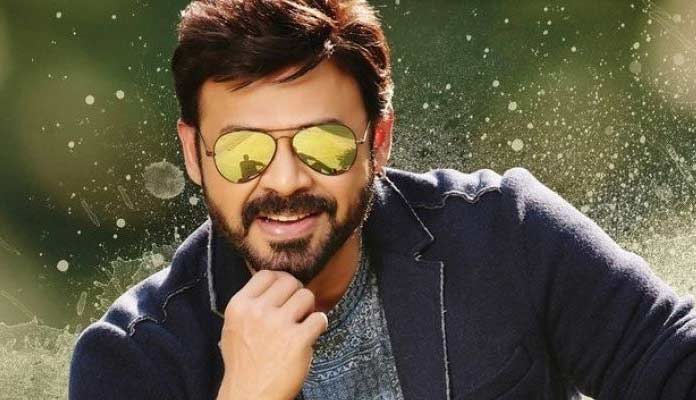 Victory Venkatesh has a huge fan following from all over the country. Presently, he is engaged in his upcoming movies Narappa, a remake of Tamil hit movie Asuran and Drushyam 2, a remake of Malayalam hit movie Drushyam 2.
Due to the pandemic, the theatres are not functioning as of yet and  Suresh Babu, producer of the movies Narappa and Drushyam 2 has decided to release these movies on an OTT platform, which is a little bit disheartening for fans of Venkatesh.
A die-hard fan of Victory Venkatesh, Alludu Kiran who is from Warangal was so unhappy with the release of movies on an OTT platform and he sat on a one-day fast showing the placard which says to release the movies in theatres.  The video of his fan with a placard is going viral on social media. It has to be seen as to whether the makers of Narappa and Drushyam 2 consider the request of a die-hard fan or not.