Will Tollywood stylish star Allu Arjun step foot in Bollywood? That is what the latest evolution is saying. Competition in the industry is on the rise. The competition between Heroes is growing exponentially. The industry's top heroes in particular are eager to grow the market to gain a following in neighbouring languages as well as in the North.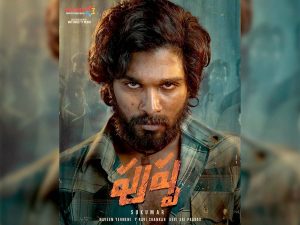 Prabhas already has following in the north. Now the names of Ram Charan – NTR with RRR are swirling in that belt. Mahesh and Allu Arjun are also in the race. However, despite the competition, Allu Arjun is reportedly moving ahead with his own style of planning so that he can fly faster than others. It all started with the upcoming Pan-India film 'Pushpa'. He is going to enter Bollywood with this movie. Directed by Sukumar, the movie will be released in four major South Indian languages. It is also planned to be released in the Hindi. 
Bunny has a huge following in Kerala, Tamil Nadu, Karnataka and Now the stylish star's eyes have fallen on Bollywood. Rumour has it that he is planning on a large scale to make his mark in the Hindi film industry with his first attempt. including both the Telugu states. According to the latest information. Allu Arjun is trying to show aggression in terms of publicity in the North before the release of this film. It is hoped that a PR team will be set up specifically to promote the movie in Bollywood. In the wake of the huge success of YouTube releases, the simultaneous and direct release of 'Pushpa' in the north fans hope to take it one step further.