Mahabubnagar district Devarakadra constituency TRS MLA Ala Venkateshwar Reddy had fun fishing in the canal.MLA was returning after participating in an event and after seeing rainwater flow at Bandarvalli bridge stopped for some time and observed the water flow.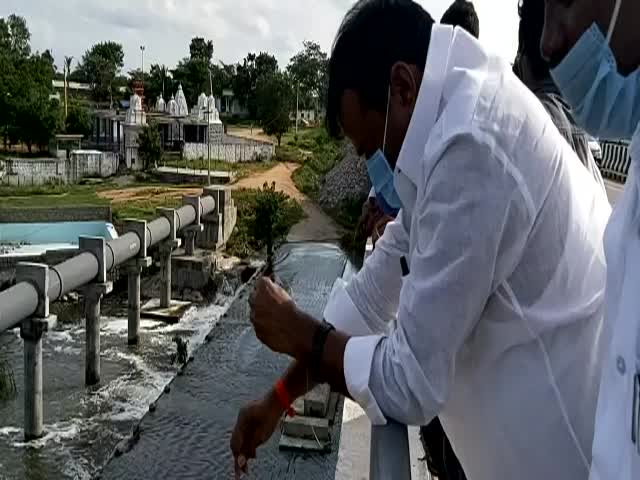 He observed some people fishing and he also had fun fishing. He said during his childhood he used to do fishing with the nets and was happy to fish again after a long time.
He got very happy after he succeeded in catching a fish. Locals and activists were happy that the MLA himself was fishing and having fun. Everyone got surprised while opposition parties are criticizing MLA for his childish act when the entire state is facing numerous problems.