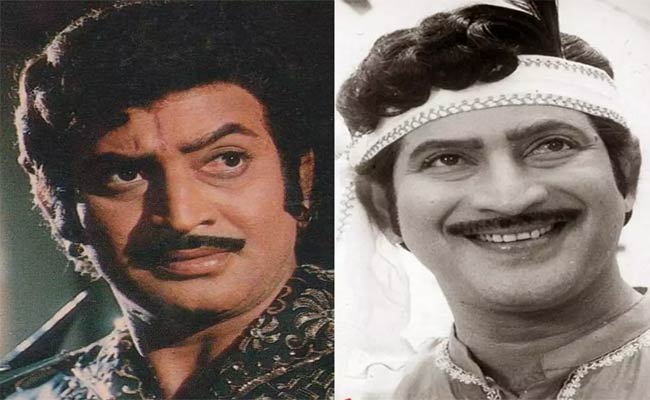 Super Star Krishna is known for his many firsts and is hailed as a trendsetter. During his hay days, he risked his life enacting many daredevil stunts. He romanced Jayaprada, KR.Vijaya in Siripuram Monagadu under KSR.Das' direction. Krishna did triple roles in the film.
The makers shot one action sequence in which five fighters, many horses, four-five culverin (Phirangis) were there. Bombs get exploded by firing the culverins. But one bomb did not explode and many started trying it. Finally, Suttivelu emerged successful. However, it got fired in a reverse manner and Krishna got injured seriously. Even Suttivelu's fingers and KSR.Das' leg got injured.
Producer Srikanth Nahata got scared. Fim unit shifted Krishna to the hospital and informed Vijaya Nirmala who was staying in a hotel. Everyone heaved a sigh of relief as Krishna suffered minor injuries. During that time Sobhan Babu who was shooting in Ooty visited Krishna in the hospital and consoled Krishna. Similarly, Krishna's brothers Adiseshagiri Rao, Hanumantha Rao who was in Kolkota airdashed to Ooty. Though Krishna planned to return back to Chennai, he stayed back in Ooty as fans will throng the airport and after four days got treatment in Chennai's Vijay Hospital.