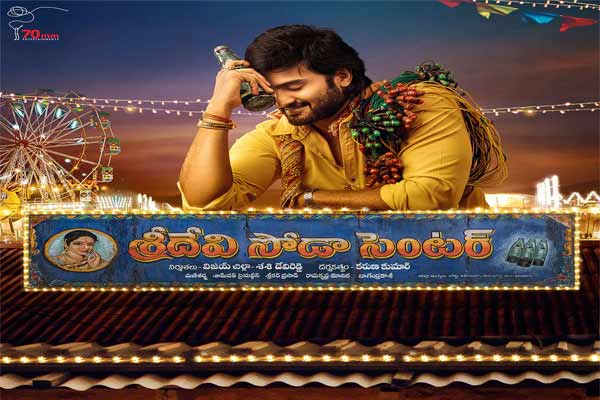 Sudheer Babu's forthcoming entertainer Sridevi Soda Center is the hot topic of discussion. The movie under the direction of Karuna Kumar of Palasa fame is releasing in a great way on 27th August.
It is heard that the film's highlight scene is disclosed. Inside talk, the makers shot a powerful action scene in the Godavari backwaters with 84 boats for 15 days. Sudheer Babu without any double enacted the scene. Sudheer Babu even prepared thoroughly in boar driving prior to participating in the scene.
Sudheer Babu is seen as Lighting Soori Babu in the film while Anandi is playing the part of Sodala Sridevi in the film. Pavel Navgeethan, Naresh, Satyam Rajesh, Raghu Babu, Ajay, Harshavardhan, Saptagiri, Rohini are playing significant parts in the movie and the music director is Manisharma. The film is financed on a 70 MM Entertainments banner. The movie has generated interest among the movie lovers and they are eagerly waiting for the release of the movie.