Sonu Sood who has been very busy indulging in philanthropic work and shooting for Chiranjeevi's Acharya, has done another heart-warming dead.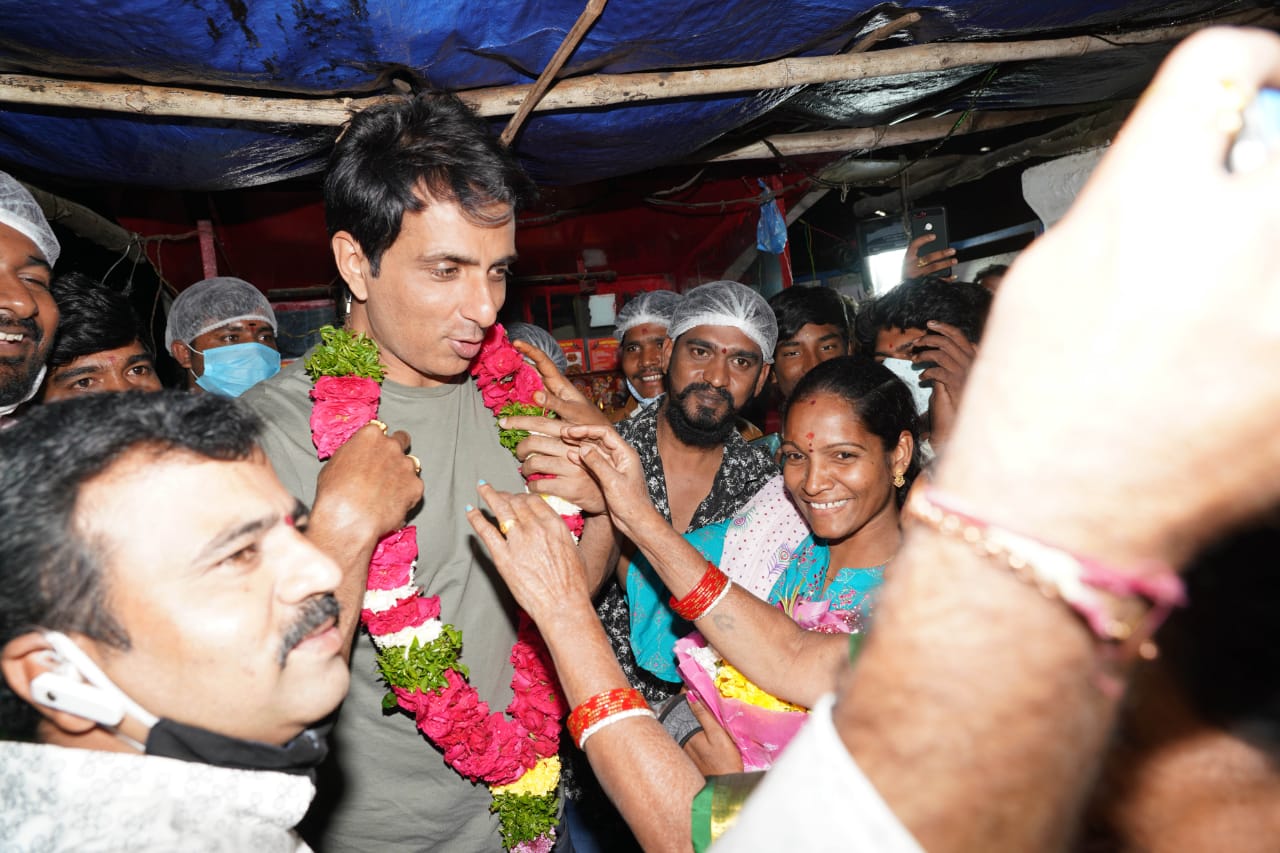 He made a surprising visit to a fast food stall in the city that left the owner extremely happy. Sonu later shared that he had seen the fast food stall on social media and was happy for the man. It was surely a 'Santa' moment for the stall owner.
Incidentally, the fast food stall is named after Sonu Sood and is called Sonu Sood Fastfood stall. The owner of the road-side stall was deeply inspired by the work that is being done by Sonu Sood and he named his business after the 'real hero'.
Sonu Sood not only visited the stall, but also tasted egg fried rice and manchurain out there. Speaking to media he said he wanted to surprise the stall owner. When asked about his reaction about the temple in Siddipet, Sonu Sood was humble enough to say that he did not need a temple, but plenty of love.
He also shared his views about his upcoming book I am No Messiah. Sonu Sood said that the book contains nuggets of incidents that happened during the pandemic and the different stories of people he could help during the journey.