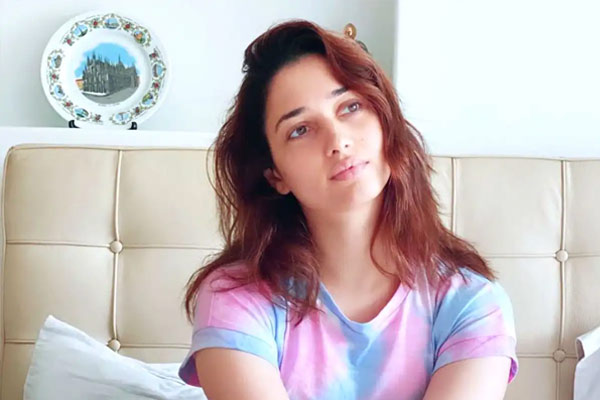 Milky beauty Tamannaah is known for her beautiful and tempting glamor to treat on screen. She recently gave sleepless nights with her glamor explosion in Gopichand's Seeti Marr and even stunned all with her negative role in Nitin's Maestro.
Now speaking to scribes Tamannaah said she suffered from a secret health problem. She said she blindly followed a fitness trainer sometime back and had and trained whatever he asked her but it resulted in health complications. She said "I have good eating habits. But due to over workouts and handling too much of stress I developed a health problem. But I cannot put it out",
She added now she realized her mistake and added that she is consuming organic food and doing exercises to maintain health. She added that she is consuming peculiar juice made from a fruit Togari or Noni and it is keeping her fit.