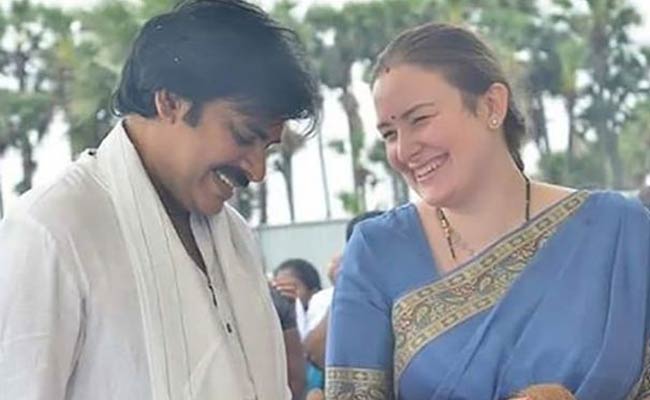 Power Star Pawan Kalyan's personal life has been a bone of contention. When he is only in films, people chose to ignore but after he entered politics, his rivals targeted him attacking him personally for his three marriages. This is an irony as Pawan did no wrong and parted ways in a legal manner and is now living happily with his third wife Anna Lezheneva.
It is known Anna is a Russian and she has been staying along with Pawan in India. In the midst of all this, shocking rumours are spreading that Pawan Kalyan's wife Anna is all set to get settled in Singapore. Inside talk is Anna has been staying in Russia along with her children and soon she will shift and settle in Singapore for better education.
It is not clear whether Anna will settle in Singapore permanently or is only on a temporary basis. Inside talk is Pawan wants to keep his children away from films and politics.