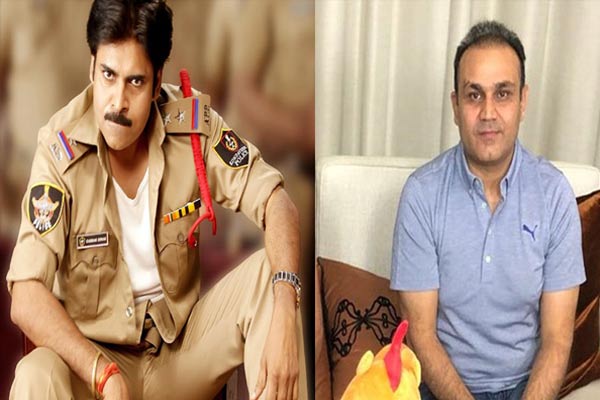 Team India's dashing opener Virender Shewag during his hay days used to shock all with his power-packed batting exploits. He used to be an apt real-life example of Power Star Pawan Kalyan's powerful and iconic dialogue ' naakkonchem tikkundi daaniko lekkundi' from Gabbar Singh.
Movie lovers cannot forget the sensation Pawan Kalyan created as Gabbar Singh and his power-packed dialogues. Now virender Shewag in an interview stunned all by delivering the same Pawan Kalyan's dialogues ' naakkonchem tikkundi daaniko lekkundi'. This video is now going viral on social media much to the delight of Pawan Kalyan's fans. What surprised all is Shewag also rubbed his neck with his hand just like Pawan Kalyan.
Pawan Kalyan enjoys a huge craze among all sections of movie lovers and his fan following stuns celebrities across the country. Pawan Kalyan is getting ready to entertain movie lovers with films like Bheemla Nayak, Hari Hara Veera Mallu, and projects with directors like Harish Shankar and Surender Reddy respectively.