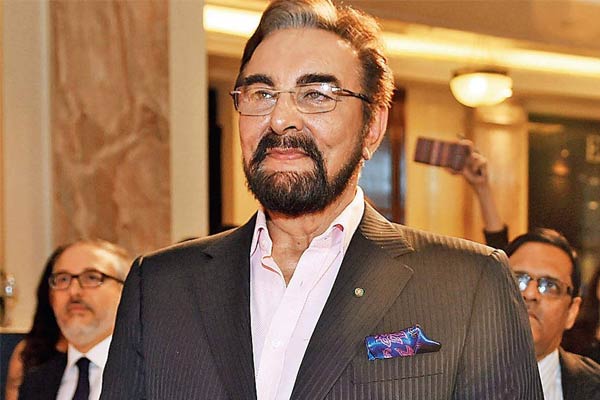 Gunasekhar is coming to engage the movie lovers with a mythological movie Shakuntalam which is based on Adi Parwa in Mahabharat and on the work of Kalidas' Abhignana Shakuntalam.
The film's shooting is going at full speed with Samantha and Dev Mohan playing the main roles of Shakuntala and King Dushyant. It is heard that Allu Arjun's daughter Allu Arha is portraying the part of little Prince Bharat in the movie.
Presently reports are coming that Shakuntalam additionally includes Bollywood actor Kabir Bedi. However the creators didn't report it officially, Neelima Guna, the maker gave a clue. As of late Kabir Bedi gave the copy of the book 'Stories I Must Tell: The Emotional Life of an entertainer' written by him.
Neelima said thanks to Kabir Bedi expressing her delightment on working with him and labeled the #Shakuntalam. This demonstrated that Kabir Bedi is playing a vital part in the movie. Mohan Babu is depicting the part of Sage Durwava in the movie.