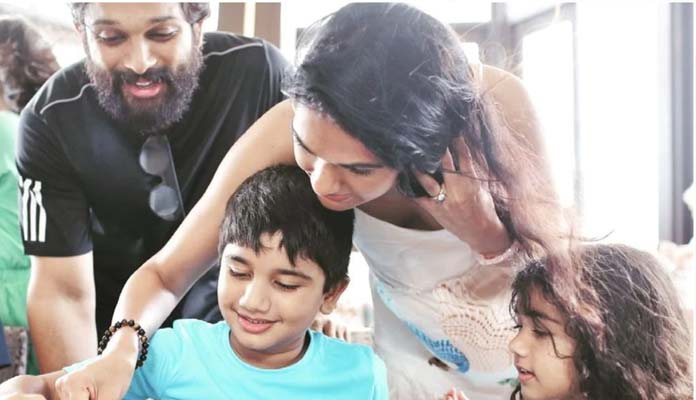 Gunasekhar is presently engaged in his upcoming project Shakuntalam which is a mythological-based movie. Gunasekhar is famous for his big impressive high-budget sets. Samantha will be seen in the character of Shakuntala while Dev Mohan will be portraying the part of King Dushyant.
 In between this, Gunasekhar is searching for a child artist who can play the character of young Bharat, son of Shakuntala and Dushyant. Internal talk is that NTR'S son Abhay Ram or Bhargav Ram can be approached for playing young Bharat. It is heard that Gunasekhar is having a good bond with NTR as he had directed the movie Balaramayanam for NTR at a young age.
 In case NTR does not give his assent, then he is deciding to cast Allu Arjun's son Ayaan for this character. Gunasekhar had directed Allu Arjun in the strong character of Gona Gannareddy in the movie Rudramadevi. The music of the movie is by Mani Sharma and is being produced under the banner Gunna Team Works.