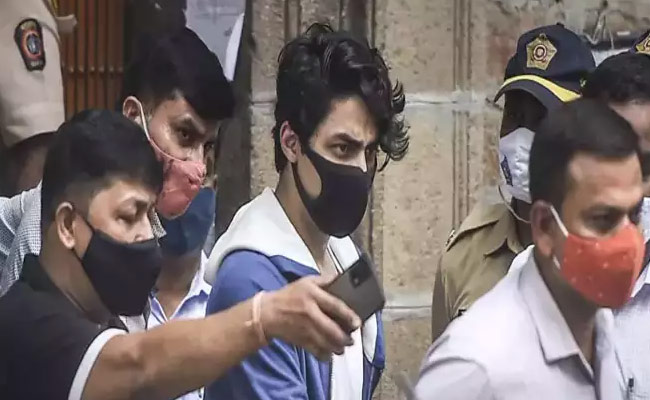 Shah Rukh Khan's son Aryan Khan's bail has been denied by the special Narcotics Drugs and Psychotropic Substances (NDPS) court in Mumbai after the court found out that he was indulging in "illicit drug activities" on a regular basis, and could commit a similar offense if released.
The Judge in his 21 page order said "In the case at hand, material placed on record reveals that there is incriminating material in the form of WhatsApp chats, etc which shows the nexus of the applicant / accused no. 1 with suppliers and peddlers,"
Now his lawyers decided to approach the Bombay High Court for the urgent hearing of Aryan Khan's bail application. Majid Menon said "As a necessary fallout of rejection order, the accused has to move High court where again Diwali Holidays are nearing. it may be borne in mind that in matters of urgent nature, restoration of personal liberty being one such urgent matter, vacations don't come in way. On merits of the case HC is expected to hear and decide the bail petition , if moved promptly."
Controversial critic Kamal R Khan said "Aryan khan's bail rejected and it is clear harassment. How can a person remain in jail for more than 20 days, who was not in possession of drugs neither consumed. While Bharti Singh was given bail on the same day, who was having 86 gm drugs. Means 2 laws for 2 different people."
Swara Bhaskar said 'Stunning abdication of law.. by those charged with upholding the rule of law! #AryanKhanBail #AryanKhan #AryankhanDrugsCase". Raees director Rahul Dholakia said "Outrageous !!! You are saying there is a "possible" connection to his "international" racket based on "WhatsApp" chat recovered from his phone, that you confiscated on a "bust" where he "had nothing" ?And you have been fishing for days and yet not found anything? #FreeAryanKhan".