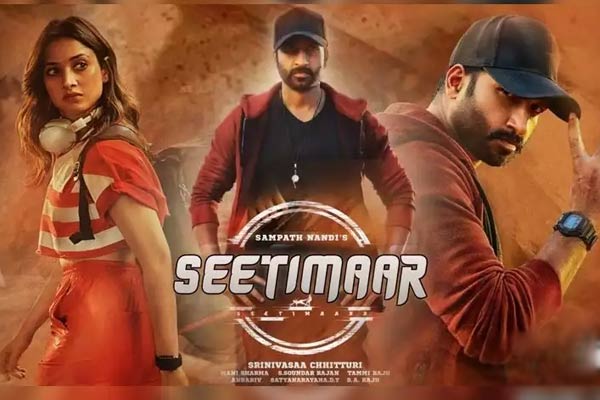 Macho Star Gopichand is getting ready to show his power with his upcoming film Seeti Marr. Gopichand is pinning all his hopes on this mass entertainer directed by Sampath Nandi. Gopichand and Sampath Nandi are keen to erase the bad memories of their earlier film Gautam Nanda which bombed at the box office.
In the midst of all this, reports have it that Seeti Marr was not meant for Gopichand. Sampath Nandi who penned the story first contacted Energetic Hero Ram for the role. However, Ram rejected the story saying he wouldn't suit for the role of the coach as he felt a senior hero will be apt for it.
Before meeting Ram, Sampath Nandi forgot that fact. Though many of his aides later asked him to narrate the story to Ram Charan, Sampath Nandi decided to narrate to Gopichand and thus Gopichand became the hero for Seeti Marr.