Well, Sam Jam has been gaining viewers with their interesting list of guests. The Samantha-hosted talk show has been garnering TRPs on aha OTT. This new year's day is going to give a huge aha moment for all Allu fans.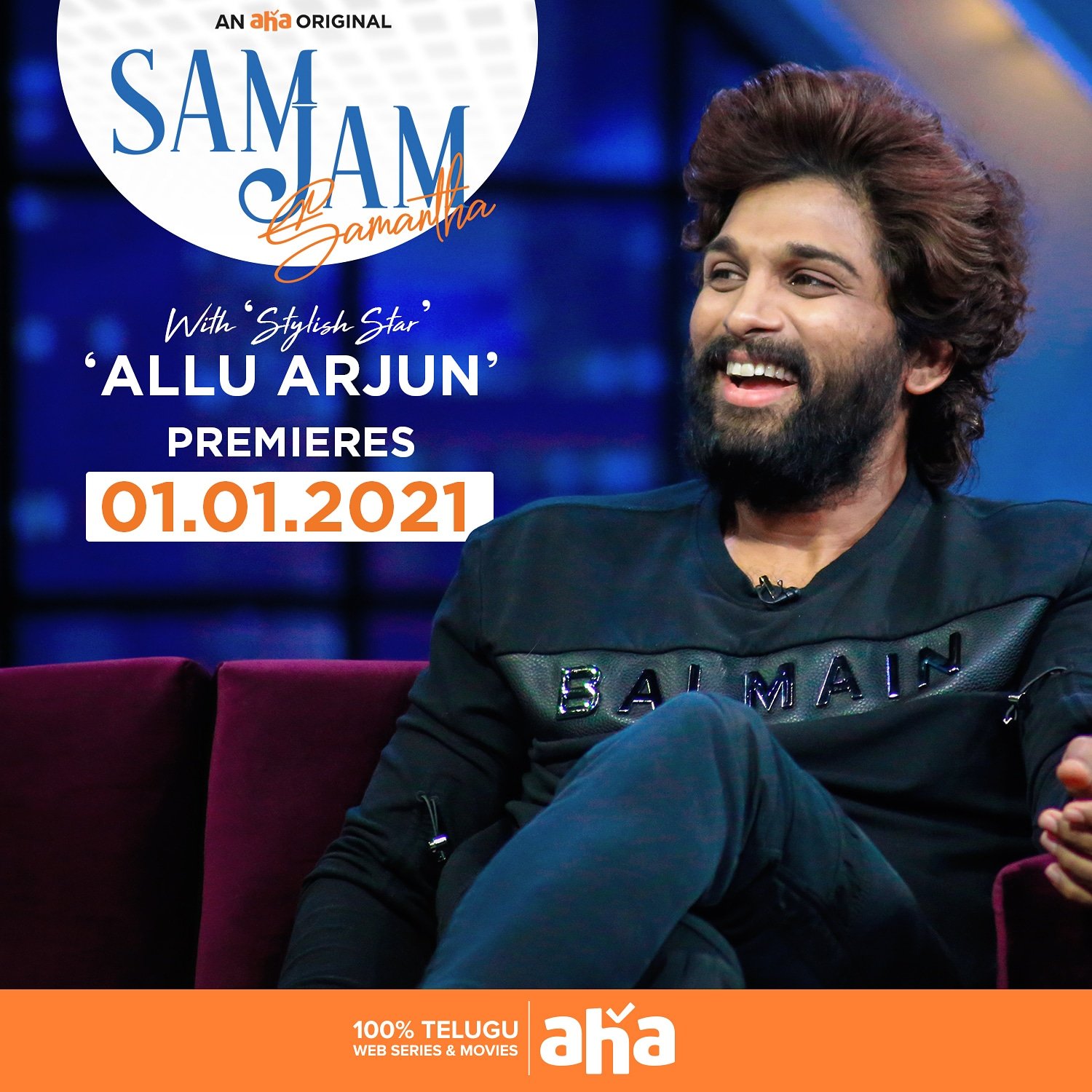 The whole idea behind the series was to bring out personal and intimate details of the stars' lives that Samantha interacts with. It is scripted in a way that audience have enough dose of emotions of various kinds.
Though Vijay Devarakonda's episode did not generate much response as it was the very first episode, the following episodes had the audiences engrossed. One episode that really touched the hearts of people was that of Rana's.
And the most awaited episode is that of megastar Chiranjeevi. His episode will be aired on Christmas and Chiranjeevi is seen wearing a green jacket to match the occasion. The promo also shows him doing his now famous dosa flip with his eyes tied with a black cloth.
So, to add pizzazz to the show and take it to another level, Samantha will be interviewing Allu Arjun on New Year's Day or January 1, 2021. The promo hasn't been aired yet, though the guest is confirmed. Allu Arjun has already rocked the Telugu audience with his cute aha promo ad. Now it remains to be how the ever-entertaining Bunny will surprise the audiences in the episode.
Aha happens to be the family OTT platform of Allu Arjun, which was launched to make the Allu family presence felt on OTT.