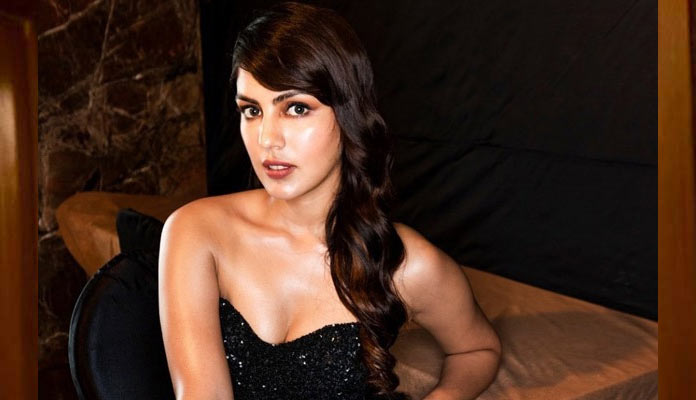 Rhea Chakraborthy made her acting debut in Tollywood with Tooneega Tooneega and after that, she entered Bollywood and grabbed attention as Sushant Singh Rajput's girlfriend.
Rhea Chakraborthy was promised by few makers in Bollywood to offer her movies but they went into silence because of public outrage in Sushant's death. Buzz is that Rhea had approached Rana for the role. Rana is having 7 projects and it is heard that Rana will be giving her role in any one of his films.
Now the buzz is that she will be seen portraying a strong character in a female-based movie. Rhea Chakraborthy will be portraying today's Draupadi in the movie which will be based on Mahabharat. The character will be based on modern and contemporary times which have never been seen before in any movie.  Rhea Chakraborthy even grabbed the attention when she was declared as the most desirable woman for 2020 in voting organized by a top daily.