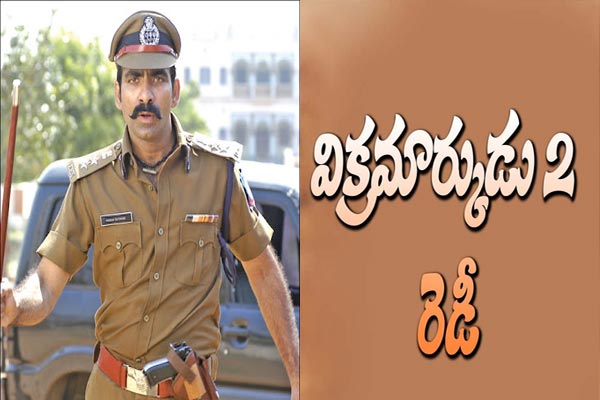 Mass Raja Raviteja's stardom increased tremendously with his blockbuster Vikramarkudu. The film directed by Rajamouli created a sensation elevating Raviteja's heroism to another level. What surprised all as per Rajamouli's own admission is that the film turned out to be a big hit not only in Telugu but also its remake versions though critics panned the film in no time.
Now inside talk is Vijayendra Prasad who is known to come with powerful stories completed the story for the sequel of Vikramarkudu. He revealed that the project will star Raviteja but was shocked by all saying Rajamouli will not direct the sequel. He revealed that he is hunting for a suitable director who will direct the project. Inside talk is Vikramarkudu 2 will be a pan India entertainer.
Mass Raja Raviteja recently scored a hit with Krack and came back strongly erasing his flops streak. He is currently set to show his power with his upcoming films Khiladi and Ramarao On Duty.