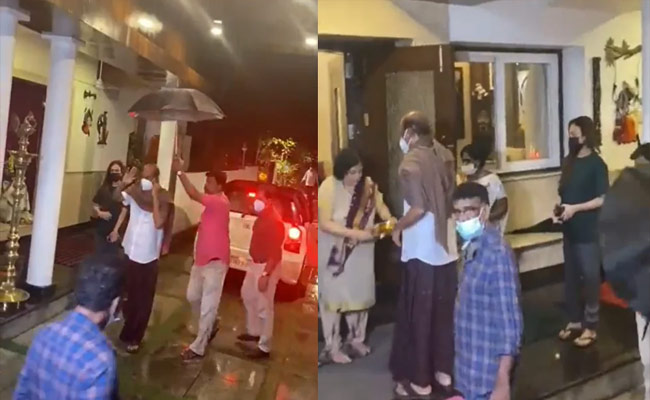 It is known that Rajinikanth was admitted in Kauvery hospital in Chennai few days back after he complained of headache and giddiness. Rajinikanth underwent surgery after doctors monitored his health condition in ICU.
According to the latest Rajinikanth got discharged from the hospital and he returned home. Rajinikanth shared a post on twitter saying 'returned home' and a photo of him praying with folded hands in front of God.
Fans are super delighted after coming to know about Rajinikanth's discharge from the hospital. Of late his health has been of concern and fans are spending sleepless nights.
Rajinikanth is getting ready to entertain movie lovers with his upcoming film Annathe which is simultaneously releasing in Telugu as Peddana on November 4th as a Diwali special. Peddana stars Nayanatara, Meena and Khushboo in the lead roles while Keerthi Suresh is playing Rajinikanth's sister under the direction of Siruttai Shiva.