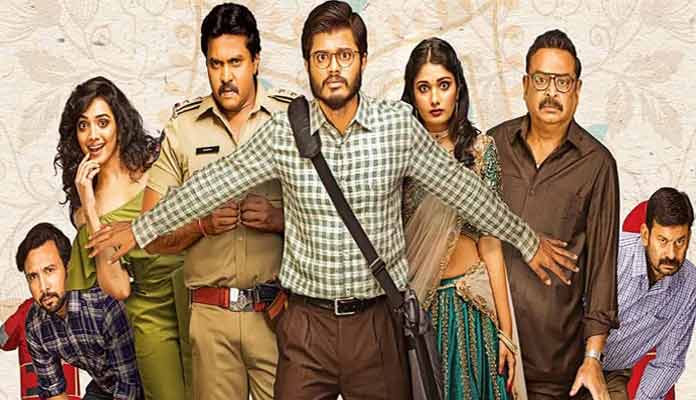 Rowdy Star Vijay Devarakonda's brother Anand Devarakonda started his career directly as a hero with the movie Dorasani and he gave an impressive performance in the movie Middle-Class Melodies which was family-based. While Vijay Devarakonda was seen doing supporting roles in the initial periods of his acting career before making an entry as a hero.
Presently, he is engaged in the movie Pushpaka Vimana. Interacting with journalists Anand disclosed the details of Pushpaka Vimanam and said, ' I am playing the role of a math teacher in a government school. Generally, we talk about math teachers but this is an innocent role. It shows how arranged marriage brings changes in the life of a math teacher in an interesting manner.
Anand is working under the direction of Damodara, who is a newbie. He will be seen pairing with Geeta Saini and Shanvi Meghana and Vijay Devarakonda is presenting the movie which is financed on the King of The Hills Production and Tanga Productions banner.