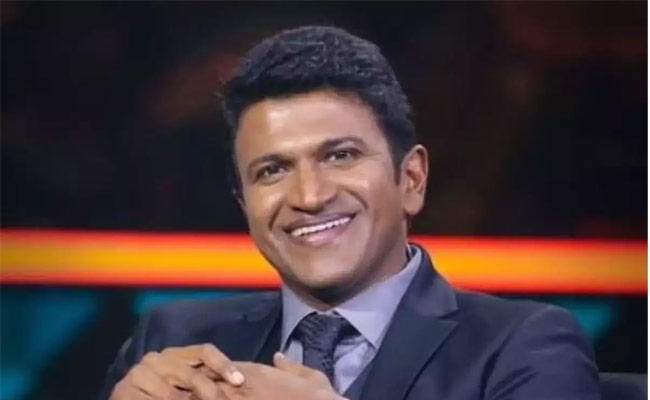 Sandalwood star Puneeth Raj Kumar passed away in a shocking manner today. 46-year-old Puneeth Rajkumar suffered heart attack while working in a gym and he was shifted to Vikram Hospital in Bengaluru.
Hospital authorities revealed "Actor Puneeth Rajkumar was admitted after suffering chest pain at 11.30 am. Trying our best to treat him. His condition is serious. Can't say anything as of now. His condition was bad when brought to the hospital, treatment on in ICU: Dr Ranganath Nayak, Vikram Hospital, Bengaluru."
After a few minutes, later shocking news of Puneeth Rajkumar's death was confirmed by Karnataka CM Bommai. He said: "I am deeply shocked that Kannada celebrity Shri Puneeth Rajkumar died of a heart attack. The death of Kannadigar's favorite actor, Appu, has caused enormous loss to Kannada and Karnataka and I pray that God will have mercy on his soul and give his fans the power to endure this pain."
Celebrities from across the country expressed their condolences to the bereaved family.
PM Modi
A cruel twist of fate has snatched away from us a prolific and talented actor, Puneeth Rajkumar. This was no age to go. The coming generations will remember him fondly for his works and wonderful personality. Condolences to his family and admirers. Om Shanti.
Chiranjeevi
Shocking, devastating & heartbreaking! #PuneethRajkumar gone too soon.
Rest in Peace! My deepest sympathies and tearful condolences to the family. A huge loss to the Kannada / Indian film fraternity as a whole.Strength to all to cope with this tragic loss!
Mahesh Babu
Shocked and deeply saddened by the tragic news of Puneeth Rajkumar's demise. One of the most humble people I've met and interacted with. Heartfelt condolences to his family and loved ones
Pawan Kalyan
" I still cannot believe the shocking demise of Puneeth Rajkumar. I am deeply saddened at the news and express my healthfelt condolences to his family members. It is a huge loss to the film industry as he had a bright future and won many awards"