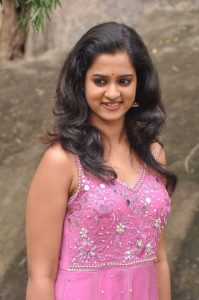 There are many heroines making their entry into Tollywood every year. But not many can make it big. Some may disappear as soon as they would appear and some may even make it to limelight with one or two hits and later fade out.
Prema Katha Chitram heroine belongs to the latter category. Though her debut movie 'Prema Katha Chitram' is a hit, she didn't make it big and currently, she barely has any offers.
Her latest movie is a thriller titled 'Vishwamitra' which will release on 14th June. The actress is pinning hopes on this movie to make a comeback. The movie is directed by Raj Kiran. Let's see if she can make a comeback or remains as a one-film-wonder.