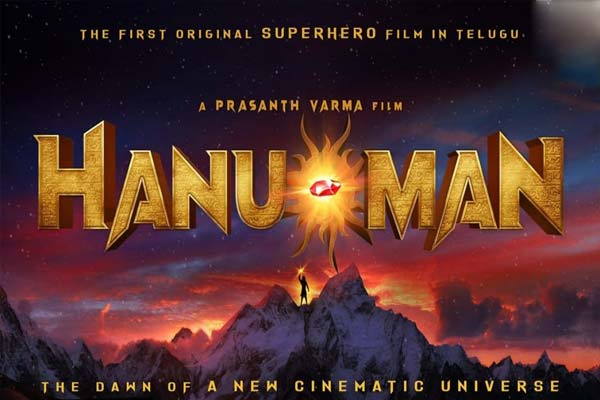 Prashant Varma who grabbed the attention of all with Awe which in 2018 won a national award is occupied with his forthcoming movie HanuMan with young hero Teja Sajja.
Prashant Varma, talking to journalists, dismissed the conjectures that HanuMan was an animated movie. He clarified that the movie is a live-action entertainer and further added that the movie is Tollywood's first original superhero movie.
He said that the movie is inspired by Lord Hanuman and also added that his childhood dream was to become a superhero and he admired superhero films. Talking about the film's development, he said the shooting of the movie is finished upto 40% and he chose Teja Sajja as he was looking for a new face and an underdog. He said the movie has 35% of CFX in it. It has to be seen as to when the shooting of the movie will be wrapped up and when the movie will be scheduled to be released.