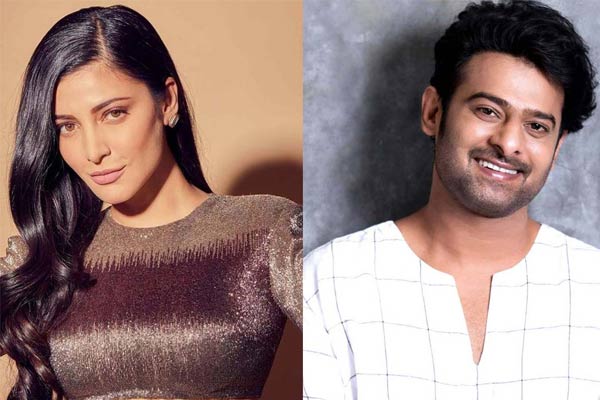 Prabhas is fond of eating and he even loves to eat different nonveg dishes. On many events, he had disclosed that his food is incomplete without having non-veg. He is a Kshatriya and it is compulsory to have one non-veg dish served on his plate and a foreign chef works at his house.
Now Shruti Hasan got a non-veg treat from Prabhas. She was treated with not only a few unique traditional non-veg dishes but also with Gongura meat, Biryani, Dubai style Biryani,chicken, mutton, various mutton curries, Arabic style meat. She was touched with this gesture of Prabhas and said that she will remember this her entire life. Also she said most of the dishes were new to her and she didn't even know the name of the dishes.
Pan India Star Prabhas has not only treated Shruti but also other actresses like Nadiya, Shraddha Kapoor, Kajal Agarwal, Pooja Hegde, Bhagyashree, etc were treated by Prabhas with such delicious non-veg dishes.