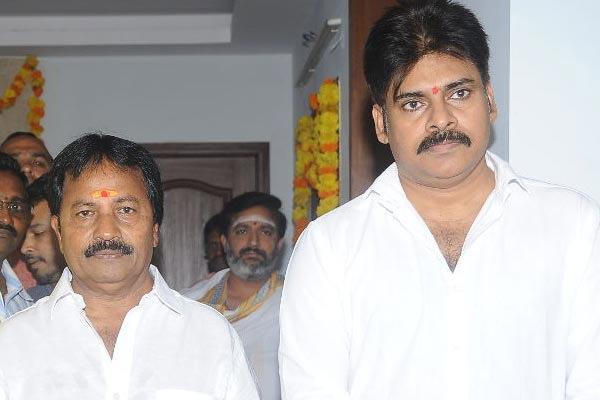 Power Star Pawan Kalyan is known not just for his power-packed movies on screen. Presently bits of hearsay are spreading that Pawan Kalyan warned a top maker.
Pawan had scheduled Hari Hara Veera Mallu ahead of Bheemla Nayak. Pawan even finished Hari Hara Veera Mallu's first timetable however for reasons unknown, he chose to save it and focus on Bheemla Nayak.
Pawan felt that he should focus more on Hari Hara Veera Mallu as it is a historical project and thus chose to complete Bheemla Nayak first. But it seems that Hari Hara Veera Mallu producer AM. Ratnam is incredibly frustrated with Pawan's choice. He even sent an extensive message to Pawan Kalyan mentioning his issues telling him that he is contributing an astounding Rs 150crs and asked him to think about his issues.
As per sources Pawan got furious seeing this extended message and shouted at him saying he should have called and spoke rather than sending a message. He additionally told him that he isn't contributing Rs 150crs believing him but the story.