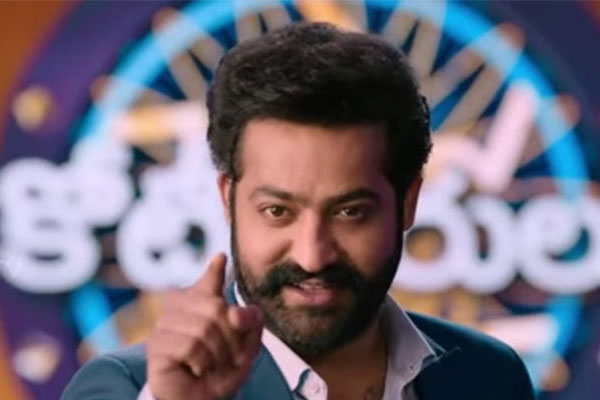 Everyone's eyes have been on Young Tiger NTR's Evaru Meelo Koteeswarulu (EMK) reality TV show since the time it was announced. Individuals have been standing energetically to watch and enjoy the show hosted by NTR.
Effectively the promotions of the show by the coordinators increased expectations on it. The various promotions not just inspired many to take a stab to take part in the show yet, in addition, watch the show also. The producers at last came up with an official update on NTR's Evaru Meelo Koteswarulu. As indicated by it, the show will be broadcast from August 22nd and the reality game show will be broadcast at 8.30 PM from Monday to Thursday.
Bits of hearsay have it that Mega Power Star Ram Charan with whom NTR is starring in RRR, a multi starrer under the direction of Rajamouli will be the first guest visitor and both will share the mysteries of RRR in the special scene. Individuals are getting anxious to watch the episode as quickly as possible.