Niharika Konidela's wedding has become a happy affair for the entire Konidela family. Almost all members of the family are attending various pre-wedding functions and having a good time.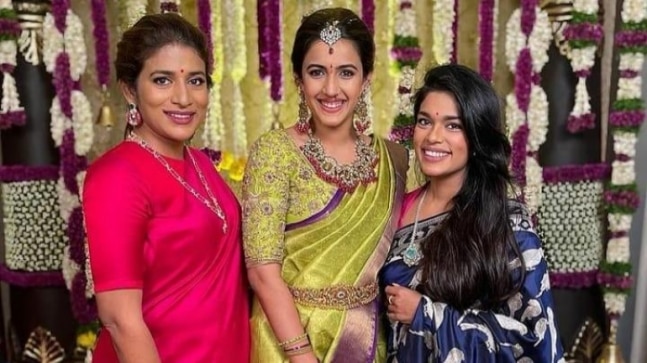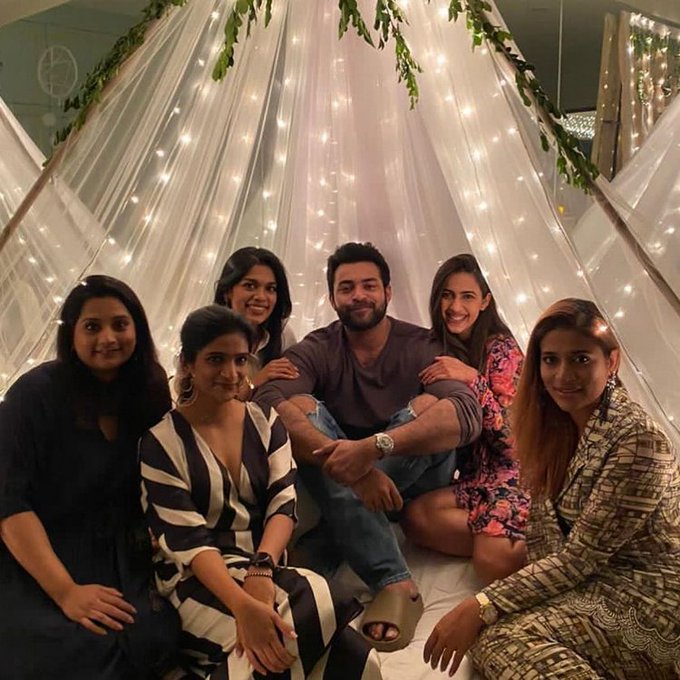 The laughter and merry faces speak of the camaraderie they share. Of course, apart from the famous cousins, there are also the lesser known ones. So, one gets to have a glimpse of them too.
Niharika's bridal shower pictures show her bonding with cousins, megastar's daughters Sreeja and Sushmita. In another picture that has come is out, one can see Niharika's brother Varun Tej sitting with his female cousins under a fairy-light canopy. It was a shot from the bridal shower hosted by him for his sister.
From the looks of it, Niharika does not seem to have had her bachelorette's party, but the pre-wedding events are more than making up for the bride-to-be. It's just three days away when Niharika will become Mrs Chaitanya Jonnalagedda and Niharika is making the most of her time with her family.