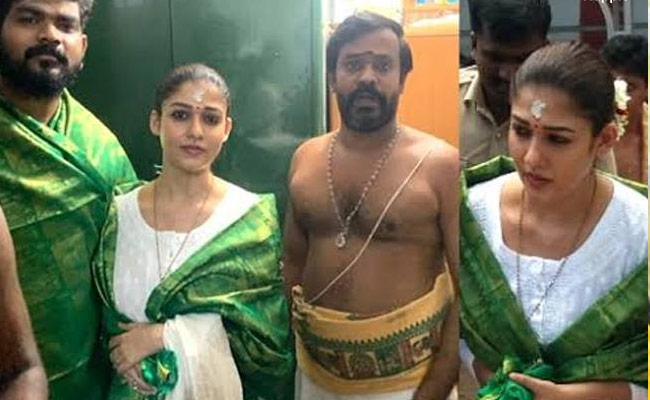 Nayanatara is known for her powerful roles and exceptional performances. She earned the tag of the lady super star. All eyes are on her and her lover Vignesh Sivan and when the duo will get married. Rumours are spreading thick and fast that Nayanatara is reducing her projects and completing her current assignments quickly and the duo will get married in three to four months from now.
Nayanatara and Vignesh Sivan are going on spiritual sojourn and they have already visited Shirdi, Siddi Vinayak temple in Mumbai and a couple of ancient temples in Karnataka. In the meantime it is coming out that Nayanatara will tie knot to a tree before getting into wedlock with Vignesh Sivan.
It is known that Nayanatara is a Syrian Christian but she converted to Hinduism. She is extremely spiritual and being a manglik she was told that it will be a problem if she marries a non manglik Vignesh Sivan. In order to overcome that, Nayanatara will marry a tree first before marrying Vignesh Sivan, Earlier Aishwarya Rai did the same before getting married to Abhishek Bachchan.