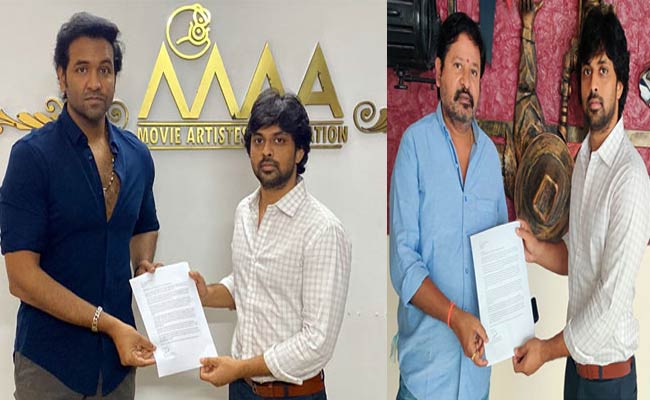 PROs Vamsi-Sekhar are in the industry for quite sometime and they are associated with many top films and banners. They even acted as PROs for small films. In the midst of all this , Revanth Korukonda who made his debut as director with Natyam starring renowned Kuchupudi dancer Sandhya Raju made shocking allegations.
It is known that Natyam got panned from all quarters and got very less ratings on various websites. Speaking to a youtube channel, Revanth Korukonda made shocking allegations and called for ban on Vamsi-Sekhar. He said Vami Sekhar approached them promising to promote in a big manner but after taking money they cheated him and the makers.
He said Vamsi-Sekhar prevented them from interacting directly from the media and threatened and extorted more money. He added that though he gave over Rs 3,50000, Vamsi and Sekhar killed the film in their known websites like GreatAndhra, 123Telugu, Gulte, Tupaki, Telugu360, Andhraboxoffice, TeluguCinema, Idlebrain and Indiaglitz. He even met MAA president Manchu Vishnu and demanded ban on Vamsi -Sekhar and added that they cheated the makers of many small films.