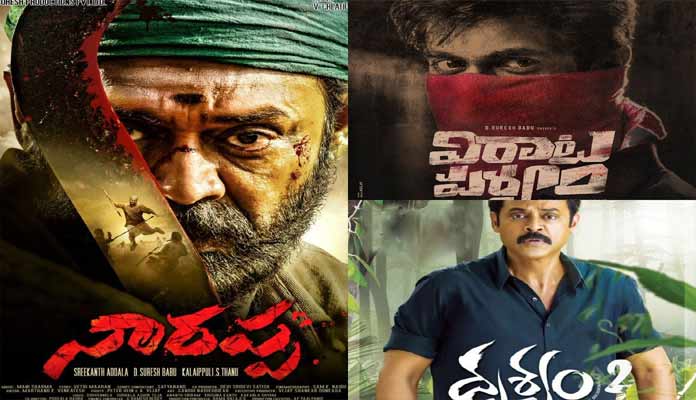 The makers of Narappa and Drishyam 2 are set to release the movies on a top OTT platform for which the deal has been struck.
Suresh Productions has financed these projects and he is of the opinion that once the theatre reopens there will be an uncontrolled excitement at the box office, so it is a better option to go with an OTT release.
The official announcement of the Narrappa and Drishyam 2 release on the OTT platform will be made soon in the coming weeks.
It is heard that even the producers of the movie Virata Parvam starring Rana, are planning to opt digital mode of release, but confirmation is awaited.
This is a very wise step of releasing the movie on a digital platform as with the reopening of the theatres many top budget movies will be releasing and to get the release dates is not that easy. It will be known in the coming days as to the release of the movies Narappa and Drishyam 2.