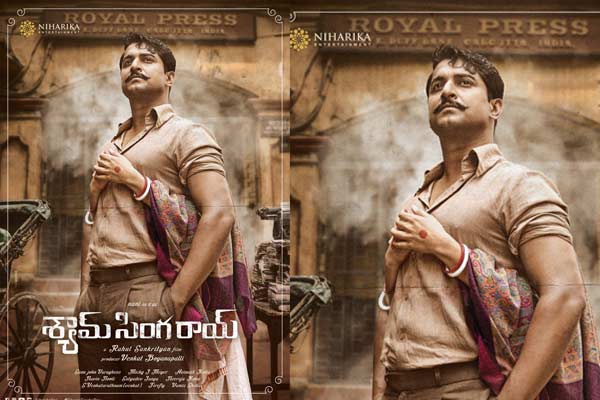 All eyes are on Natural Star Nani's upcoming entertainer Tuck Jagadish directed by Shiva Nirvana. The film is racing for a grand OTT streaming on Amazon Prime on September 10 offering Ganesh Chaturthi treat.
In the meantime, Nani speaking to scribes revealed the secrets of Shyam Singha Roy. Expectations are high as Nani is romancing Sai Pallavi in the film under the direction of Rahul Sankartiyan. Nani is also romancing Madonna Sebastian and Kriti Shetty in the film.
Nani said Shyam Singha Roy has heavy VFX and so it takes more than three months to wrap up all those works. He added that the film must be watched on the big screen to get the ultimate enjoyment.
Rumors have it that Sai Pallavi's role in the film will have supernatural power. Jisshu Sen Gupta, Murali Sharma, Rahul Ravindran, and Abhinav Gomatham are playing important roles in the film.