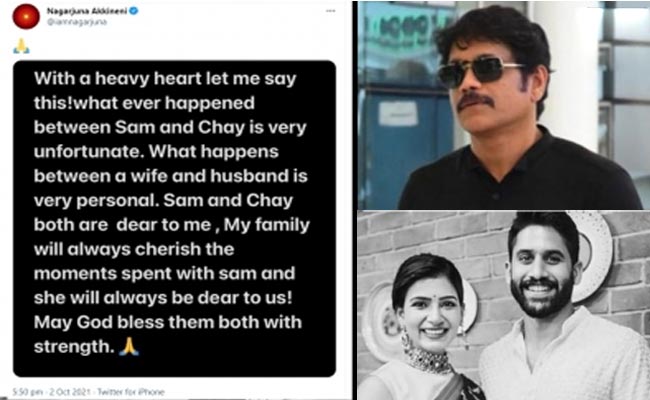 King Nagarjuna's son Naga Chaitanya and his daughter-in-law Samantha parted ways much to the shock of all. Though rumours spread about their divorce for a long time, fans hoped that everything will be alright in the days to come.
But Naga Chaitanya and Samantha confirmed their separation yesterday leaving all shellshocked. In the meantime, Nagarjuna shared his feeling with the following emotional post.
He came with a balanced post saying ' With a heavy heart let me say this! Whatever happened between a wife and husband is very personal. Sam and Chay both are dear to me, My family will always cherish the moments spent with sam and she will always be dear to us! May God bless them both with strength'. Samantha and Naga Chaitanya ended their 10 years of friendship and love relation and then 4 years of marriage yesterday breaking the hearts of many.