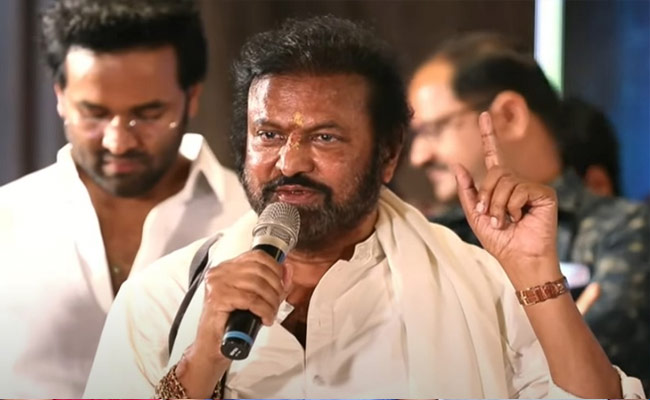 Collection King Mohan Babu is known for his fiery attitude and aggressive nature. His aggressive nature often landed him in trouble. During the MAA elections, his rivals alleged that he threatened them physically and verbally. Infact the winners of the Prakash Raj panel resigned from their posts citing the obscene behavior of Mohan Babu.
Even at the Manchu Vishnu swearing in ceremony, MohanBabu assumed aggressive poster and sent direct and indirect threats to the rivals and to Mega family. In the meantime, Mohan Babu landed in trouble as a case has been filed against him. Mohan Babu during MAA elections, came down heavily on the allegations and counter allegations and said that even shepherds are carrying mobile phones and they are observing their actions keenly and added the MAA members are behaving like uneducated people.
Now Shepherds and Goats association Bhadradri Kottagudem district committee leaders took exception of Mohan Babu's statements and accused him of hurting the feelings and sentiments of their community and demanded immediate arrest of him They approached Boorgampadu Police Station and lodged complaint against Mohan Babu seeking his arrest.