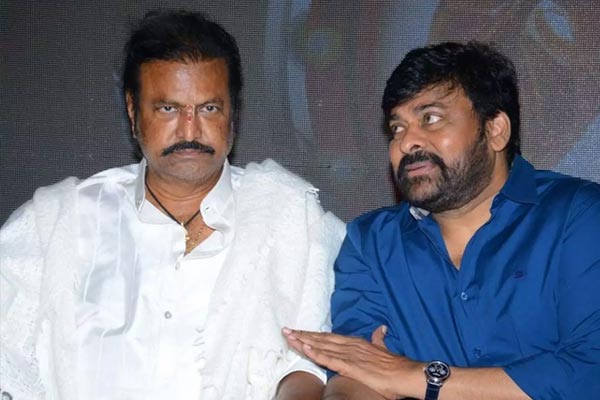 In a shocking development, it is coming out that Collection King Mohan Babu deleted Mega Star Chiranjeevi's number. It is known that both used to be thick friends but inside talk is MAA elections turned them into bitter enemies.
Mohan Babu called Chiranjeevi and requested him to support his son Manchu Vishnu as the MAA president. Chiranjeevi however told "Sorry, I have already given my word to Prakash Raj." and added that Vishnu can contest next year.
Mohan Babu turned furious and at once deleted Chiranjeevi's contact from his mobile. Even for T.Subbarami Reddy's birthday celebrations, Mohan Babu and Chiranjeevi entered at different times from different entry points and similarly left from different exit points so that they do not see eye to eye. It has to be seen where this rivalry will lead to in the coming days.