Manchu Vishnu had released a teaser prior to his birthday, where he is seen talking to his favourite director. He also gave a hint that they were contemplating a film together after a long time. Of course, staunch movie buffs could immediately guess who it was.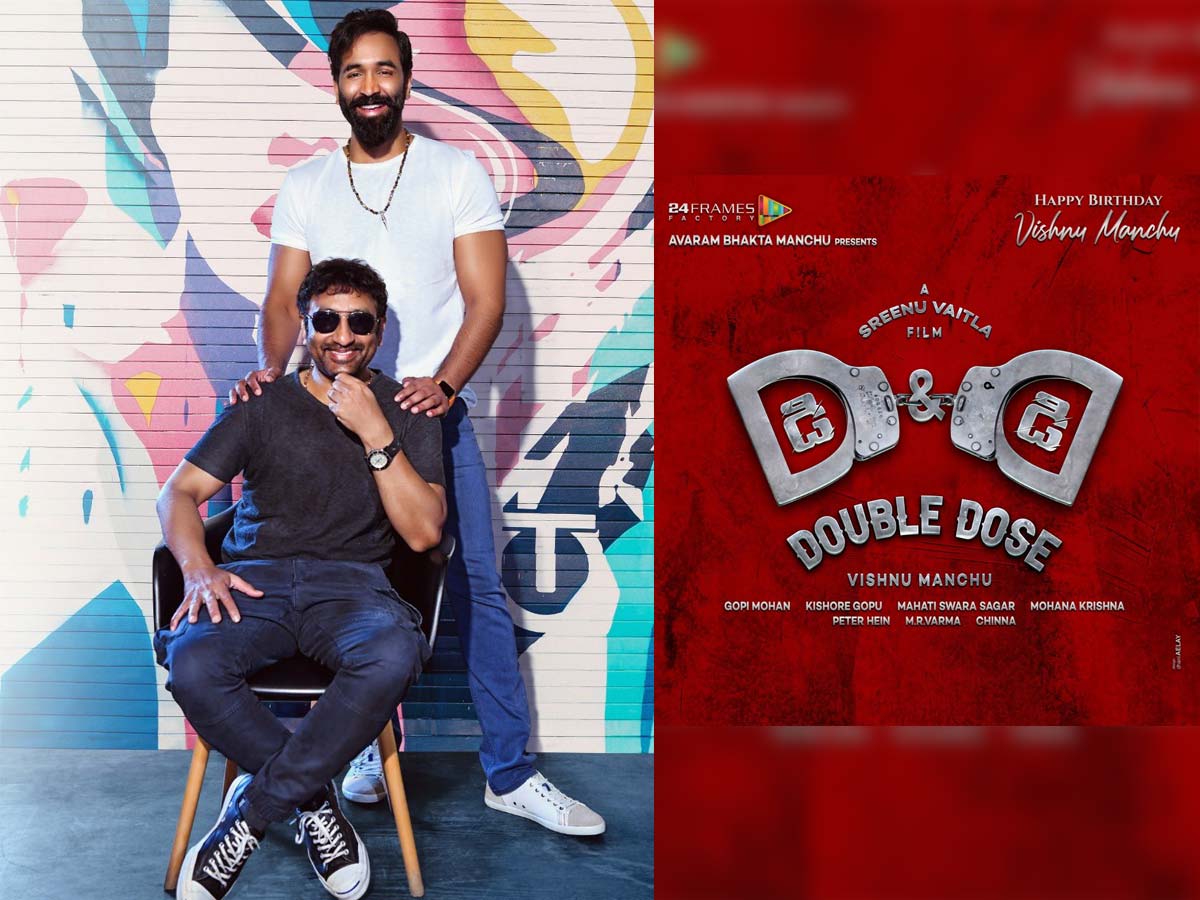 But for the uninitiated, here's the news. Manchu Vishnu will be doing a film with Sreenu Vaitla after a gap of nearly 13 years. Remember, when Dhee released and became the biggest hit of Manchu Vishnu's career. In fact, it is also the most talked about film in the industry too. It was surely a game-changer for Manchu Vishnu, who was desperately in need of a hit.
However, lady luck did not Vishnu in the following years. Though he did have average hits in between, nothing matched the craze of Dhee.
Now, once again, the duo is giving a laugh riot to the audiences and Manchu fans. Titled D&D Double Dose, the film, they maintain will be an end to end laugh riot.
No heroine's name has come out, but the music is by Mahati Swara Sagar and action for the cop comedy is by stunt choreographer Peter Hein
"Here we go again! But this time it's D&D Double Dose. Very excited to partner with my big brother Sreenu Vaitla again. God speed!"
A poster was also released showing that the film is already in pre-production stage.