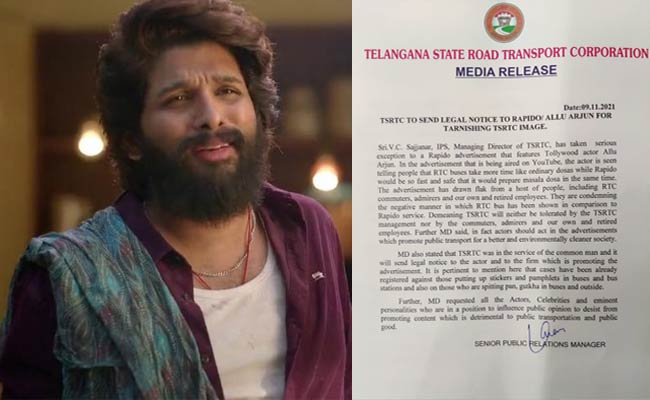 Stylish Star Allu Arjun is set to get a legal shock TSRTC MD Sajjanar speaking to scribes took a strong exception on the ad Allu Arjun endorsed as the brand ambassador for Rapido bike and taxi app. In the ad Allu Arjun is seen as a dosa maker on the roadside and asking people to book Rapido bike and taxi through the app and promised that they will reach their destination faster than RTC buses.
TRSTC MD Sajjanar turned serious over the ad and said Demeaning TSRTC will neither be tolerated by the TSRTC management nor by the commuters, staff and retired employees. In fact, actors should act in the advertisements which promote public transport for a better and environmentally cleaner society,"
He said soon legal notices will be sent to Allu Arjun and the organisers of the Rapido App and asked celebrities to refrain from promoting anything that demeans government public services.