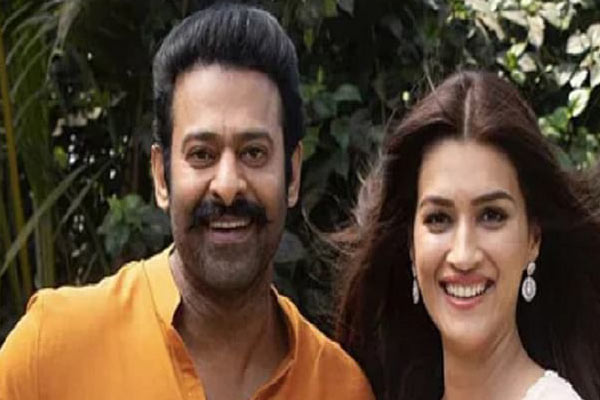 Prabhas is known to be shy and reserved. Prabhas himself admitted on many occasions that he is not an extrovert person but is rather an introvert. His close aides say he spends time with himself except during the shootings.
However, Prabhas' stardom expanded right after the sensation created by the blockbuster movie Baahubali and he became the national star.
Most of the heroines feel Prabhas to be shy and an introvert. But Kriti Sanon's comments on Prabhas rub off that thinking on Prabhas.
Kriti said ' It is only a rumor that Prabhas is reserved. I liked his behavior on the sets. Many told me that Prabhas is very reserved and he is very calm on the sets. However, when I entered the sets, I saw a completely different Prabhas. If we speak once, he talks a lot. He shares a lot of incidents and his views on various topics."
Kriti further added ' Though he looks shy when we wish him, his behavior changes completely. Once we get acquainted, he becomes extremely close. He is very talkative and has a good sense of humor. "