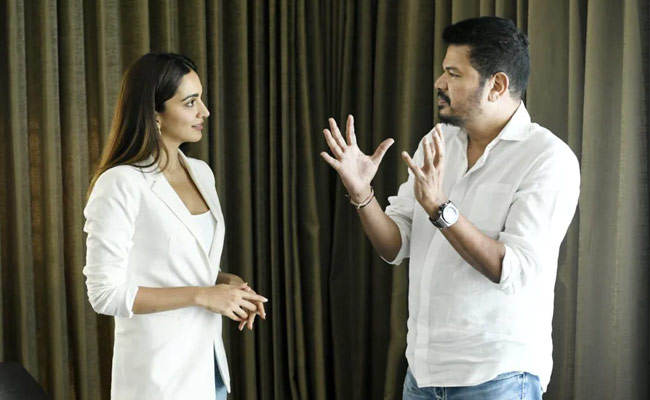 Kiara Advani who romanced Ram Charan in Vinaya Vidheya Rama is once again romancing him in his upcoming pan India entertainer under the direction of Shankar. The film's regular shoot will start soon and ahead of it Kiara speaking about it shared her excitement.
She said "I have shot so many songs, but with RC15 it is a new experience for me as I haven't shot a song for 10 to 15-days. So I am excited about it," Some time back reports came that the project is a powerful take on how MNCs are taking advantage of the loopholes in the Indian corporate laws. Speculation is on that the film will be titled as Viswambhara.
Now Kiara Advani speaking to scribes rubbished the rumours that the film will turn controvesial. She said she cannot divulge much on the storyline but added that it has all commercial elements and has no controversies in it.